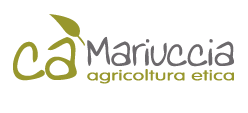 We are located in Albugnano on the Monferrato hills just a few minutes from the center of Turin.
Ca' Mariuccia is an ethical and organic farm, guided by the principles of permaculture and the dissemination of eco-sustainable methods and practices. The farmhouse is located in Albugnano (AT) on the Monferrato hills and is a typical Piedmontese farmhouse that has always been used as a farm for the cultivation of hazelnuts and grapes for wine production. The renovations followed the practices and principles of green building and participatory construction, with the use of natural materials or the reuse of recycled materials.
---
A better planet is a dream that begins to come true when each of us decides to improve himself. Gandhi said this and this, in a nutshell, says exactly what happened to us ...
Ca' Mariuccia
---